News Updates: [ Twitter ]

Preregistration is open! (Feb. 26, 2014)
Preregistration is now open for Bork Con 2014! Jump on in!

2014 Guests! (Oct. 14, 2013)
We're happy to announce our first round of Guests for 2014, including Otaku Tonight with ProfessorPher! Check out more information about Otaku Tonight and the rest of our 2014 guests on the Guest Page!

Bork Con 2014 (Sep. 4, 2013)
We're happy to announce that Bork Con 2014 will be held at the Ruxley in Eau De Puanteur from July 18-20, 2014! We're moving to July for this year because... reasons! Pre-reg will be up soon!

Great Success! (Aug. 12, 2013)
Bork Con 2013 was amazing, and we want to thank everyone who came out this year! It was great to be back in Eau De Puanteur (even if it was a new facility), and we're so glad you guys came out. Announcements about Bork Con 2014 will be announced soon! Watch this space!

Another Guest! (Mar. 2, 2013)
Bork Con is happy to announce Voice Actor Sasha Parch as a guest of honor for 2013. While she's been to Bork Con before, it's been quite a few years and we're excited to have her back. You can find out more on the guest page.

New Guests! (Feb. 8, 2013)
Bork Con is proud to announce it's first batch of guests! Voice Actor Troy Harrington returns, as does webcomic artist Ross Philbin. We're also happy to announce new-to-Bork Con musical act Regdar and the Fighters! You can find out more on the guest page.

Bork Con 2013! (Aug. 15, 2012)
We're happy to announce Bork Con 2013! It will be August 9-11, and we're moving to a new home (again!) -- The Ruxley Hotel in Eau De Puanteur, WI! Preregistration is open, and we hope to see you there!

What a Blast! (Aug. 15, 2012)
We hope everyone had fun at Bork Con 2012! We had an attendance of 1,684 and we think all of you are awesome!

New Location! (Jun. 16, 2012)
Bork Con is pleased to announce that we're still here, and we've found a new home! Well, for 2012 at least! We'll be holding this years convention at The Ruxley in Menomonie, WI (please note the change in city). Bork Con 2012 will still occur August 10-12, 2012 and we're really excited about the new space! We know moving cities may put a strain on some attendees, so if you preregistered but can no longer attend, please contact us regarding any needed refunds before August 1st.

IMPORTANT NEWS! (Jun. 13, 2012)
Bork Con received the following notice from the Marshall Hotel today:
Dear Loyal Customers,

We are contacting you because you have reserved space for an upcoming event at the Marshall Hotel.

Unfortunately, due to financial complications with our parent company Hardaway Hospitality Inc., as of July 1st the Marshall Hotel in Eau De Puanteur, WI will be closing its doors permanently.
This is stunning news for us, and over the next several days Bork Con will be exploring its options on how to move forward. We guarantee though that we will do everything we can to make sure Bork Con 2012 occurs in some shape or form.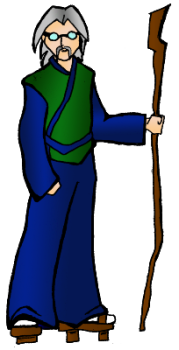 Preregistration Extended! (Jun. 5, 2012)
We've decided to extend Preregistration for Bork Con for another week! You now have until June 12th to get registered online. Get on over there and do it!

Vendor Room Full! (May 21, 2012)
The Vendor Room for Bork Con 2012 is now sold out! We've got a great selection of vendors for this year, and you can see the complete list here. Also, just a friendly reminder, that Attendee preregistration ends tomorrow - so you better get yourself in there soon if you want to prereg!

Artist Alley Now Sold Out! (Apr. 20, 2012)
As much as we'd like to cram even more artists into our hallways, Bork Con must now announce that our 2012 Artist Alley is now sold out. The good news is we've got a great selection of talented people selling their original wares for this year. If you applied for an Artist Alley table and haven't received a confirmation or denial for your table, make sure you contact us.

Guests! (Feb. 21, 2012)
Bork Con is proud to announce our first set of Guests for our 2012 Convention! We're happy to have Voice Actor Troy Harrington return as a guest yet again, as well as Webcomic artist Ross Philbin! You can read more about this on our Guests page.





More News...